Yesterday I was giving off massive vibes of bitchiness.  Multiple times throughout the day I had the pleasure of responding to "What's your problem?" coming at me from every angle.
I had no idea.  I was just in a terrible mood.
By the time I got home from coaching our first softball practice, I knew what it was:  Overwhelm.  Perfectionism.  All my "stuff" creeping up.
The next week and a half is crazy and I was struggling with how to manage it all "perfectly".  In the next 3 days I have 9 client sessions, a house guest, two softball practices to plan and coach, my daughter's 9th birthday and…you know…other stuff.  Then I head to California for my Equus Coach Certification Review so…yeah…I'm a little stressed (read CRANKY!)  It's all AWESOME AND FANTASTIC STUFF, and I wouldn't change any of it….except maybe my desire to do it all flawlessly.
This morning, my speech to the kids went something like this:  "So you guys…take the bus home, then start walking toward Amy's.  I'll meet you at horseback riding lessons, and take Landon home to change for baseball.  I'll drop him at baseball practice at 5, pick up Reyce on my way back to get Gracie from riding, then we'll pick Adriana up on the way to soccer practice.  Then I have to leave soccer go to pick Nicole up at the train station, Dad will pick Landon up, and Veronica will bring Gracie home.  Then it's dinner and bed, because I've got to revise our practice plan for softball tomorrow night – K?  Great."  To which Gracie replied: "Sounds busy."
Ya think?
YOU GUYS….I get coached on this ALL THE TIME…."Why do you feel like you have to go go go?"  "It's ok to rest."  "You don't need to be everything to everyone."  "If you slow down maybe you'll achieve more." And then I catch myself in moments like these ones….And I start shaking my fists to the sky.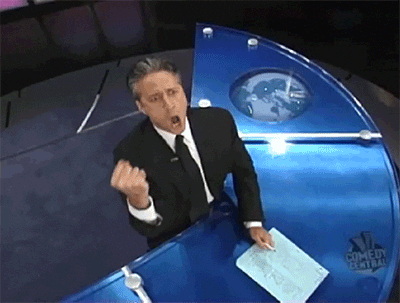 And I have to say to myself "Self….go easy.  You've had this pattern for 38 years now.  It's going to take some practice to shift it forever."  I say this to my clients all the time:
Notice First, Practice Next, Mastery Later.
But it's not fun for any of us to recognize that we've fallen back into messy patterns of our own making.
Ironically, 90% of the clients that come to me for support are a LOT like me….go getters, over-achievers, success seekers, perfectionists and people pleasers.  They're my kind of people.  I get them….so I get to work with them and teach them what has worked for me (even if sometimes I fail and have to try again).
We teach what we need to continue to learn…and as a reminder, a dear coach friend shared this with me – and I wanted to share it with you.  My favorite line of all "Teach us through the process of descent how to be initiated into the clan of "Having-Been-There".
This week, may you learn from my having been there – Rest, celebrate, and rise again when you fall.
"Honoring The Descent"
– Author Unknown
Thank you for this stunning day of opportunity to stand at the well.  Staring down into the hollow tunnel, let us feel our fear of what awaits us.  Let us lean over the edge, knowing that you hold the golden rope, and let us fall…
Today we walk in the darkness.  Magnify your shine up above, as we lower ourselves down.  Fine-tune our night vision so we can sense each possibility which comes before us, each path a milky way in our periphery.  Teach us through the process of descent how to be initiated into the clan of "Having-Been-There."
Allow us the grace to choose our words with care, to pick our battles down there wisely, and harvest our own right medicine from the depths.  Allow us the opportunity to come up for deep breaths in between our descents into the Underworld for insight.  Hold our hearts while we do the work in pitch-blackness, on the hooks, undergoing little deaths we know our necessary for rebirth.
When it is time to return, call us back.  Extend your hands to us, and touch our hearts, so that we will rise up and step forward more awake than before.  Infuse us with life energy which spills over in abundance to our sisters and brothers who are in need of a power boost.  Remind us of how much to keep for ourselves so we can stay in flow and continue our work as generators.
We ask all of these things with respect and admiration for the universal and omnipresent awesomeness of You, and the darkness which cannot be avoided, Beloveds.  Keep us safe when we must go there.
If you're looking for support, I specialize in Communication, Leadership Development, Organization and Emotional Intelligence (think interpersonal relationships).  Sign up for a complimentary consultation here.  I'm also booking Equus Sessions now!  Don't miss out on one this Spring/Summer (schedule a consultation to book, or shoot me an email!)